BECOME A JEMM™ VAPE AMBASSADOR
Get your free ambassadors account now.
Sign up
Register and get your links
Advertise
Publish your links
Earn 15%
Get the commission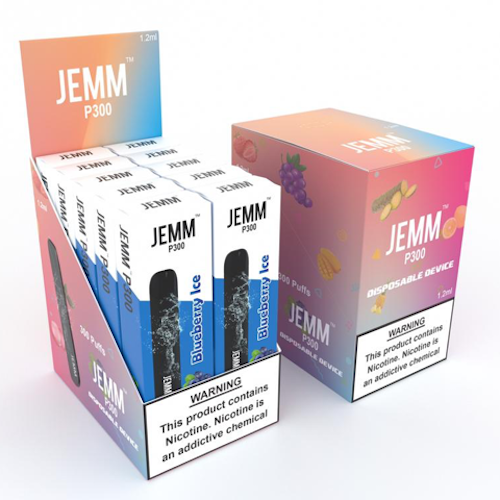 What is the JEMM™ Vape Ambassador Program?
Do you love JEMM™ Vapes? Well here's an opportunity to help spread the word and get paid for it! We are offering high commissions on all referrals. We are looking for dedicated brand ambassadors to represent our brand. We encourage all social media influencers, bloggers, youtube reviewers to apply.

Please note: You will be asked to provide proof that you are 21 and over.
Promote our JEMM™ Vape Flavors on your blog, website, YouTube or other channels to earn commissions on sales you generate. Simply use our affiliate links that will be generated for your account to allow us to track your sales. The sign-up process is easy with no minimum sales requirements.
How can I sign up?
The sign-up process is very simple. Click the register button below, fill out your information and click the Join Now button to create an account. All accounts will be pending review before access is granted.
How much will I earn?
You will receive a 15% commission from every referred sale based on a click-through from your generated purchase link. The more your audience buys, the more you earn.
Ideas on how to share your affiliate links:
Instagram influencers: Frequently posting high quality content on your Instagram. Offer your discount code. Tag @JEMMvape #jemmvape
 - Provide your affiliate link in your instagram profile.
Blog writers: Create high quality blog posts or articles on your website
 - Quality content really needed
.
Youtubers
: Post a detailed youtube reviews and paste affiliate/coupon code link in the description
 - There are endless ways to promote. Get creative with it!
Publish a review on your website or blog
Mention our Vape Flavors in discussion forums
Place advertising banners
Review our Vapes on your social channels
Mention the Vapes in YouTube videos
How do I get paid?
Commissions are paid at beginning of month
Payouts by Zelle, Venmo, or PayPal
$25 minimum payout
Ambassador Program Highlights:
Easy to use Ambassador dashboard page to easily track your commissions
.
High commission of 15% on every order
.
Flexible monthly payout options including PayPal, Zelle, Venmo or Store Credit
.
$25 minimum payout
- Plenty of promotions to help you convert more
.
High return customer rate which means you can get paid more than once per customer
.
20% off discount code for yourself
.
Your own custom discount code to promote to your followers.
---
IF YOU HAVE ANY QUESTIONS
---
Think you have what it takes?
Are you ready to make some money?